Arcolectric (Bulgin) Ltd Illuminated Double Pole Single Throw (DPST), On-Off Rocker Switch Panel Mount
N° de stock RS:

749-2419

Référence fabricant:

C6053ALNAEB

Fabricant: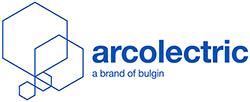 Voir l'ensemble des Rocker Switches
---
49 En stock, livraison sous 1
jour(s)
(stock
Europe)
550 En stock, livraison sous 3 à 5 jours
(stock
Europe)
| | |
| --- | --- |
| Unité | Prix par unité |
| 1 - 24 | 4,25 € |
| 25 - 49 | 3,73 € |
| 50 - 99 | 3,61 € |
| 100 - 249 | 3,32 € |
| 250 + | 2,77 € |
N° de stock RS:

749-2419

Référence fabricant:

C6053ALNAEB

Fabricant:
Législations et de normes
---
Détails du produit
Antimicrobial Rocker Switches - Arcolectric Splash Resistant C6050 Series
Microbes such as bacteria, mould and fungi occur in even the cleanest environment but due to their nature they can quickly multiply on surfaces. A switch is often the first point of contact when a user interacts with a product, and as a result is a surface where microbes are often spread. There are two basic types of antimicrobial technology available to treat surfaces - organic and inorganic. This range of Arcolectric antimicrobial switches are inorganic which provides safe, long lasting and built-in antimicrobial protection. Inorganic antimicrobials such as silver are non toxic and safer to use than organic antimicrobials.
BioCote® silver ion technology is incorporated into this range of Arcolectric's switch products at the time of manufacture to provide proven, built-in antimicrobial protection against a wide range of micro-organisms, including bacteria, mould, and viruses for the expected lifetime of the product without breaking down, washing off or wearing off the product over time. The BioCote® antimicrobial protection reduces levels of microbes on surfaces by up to 99.99%. All BioCote® protected products are validated and quality tested to ISO 22196 where applicable, in an independent laboratory. Only products that demonstrate over a 95% reduction in bacteria are able to use the BioCote® brand as a guarantee of antimicrobial performance.
Arcolectric's antimicrobial switches are suitable for use in a wide range of industries including healthcare, laboratory science, education, catering, leisure and many more public places.
This range of double pole, antimicrobial, rocker switches are available with latching action contacts in a choice of illuminated or non illuminated actuators. Each rocker switch body has a matt surface finish that snap fits into panel cut-outs with a panel thickness of between 0.75 and 3mm, the fixing ribs on the switch housing ensures a tight fit. Arcolectric's 6050 rocker switches have a integral splash resistance design - current carrying parts are protected from moisture, any droplets that may enter the switch are channelled out through ports in the switch body.
BioCote® antimicrobial additive, independently tested to ISO22196
High inrush rating, 150A to EN61058-1
Actuators with white power on/off legend 'I O'
Contact distance 3mm
Class II compliant
UL 94 V-2 flammability rated
Behind panel depth 30mm
Panel cut - 22.1x30mm
Electrical connection via 6.3x0.8mm Faston/Quick Connect style tab terminals, see stock number
669-2374
typically
Note
The current rating and life expectancy figures quoted are nominal, please see datasheet for further ratings.
Approvals
UL; CSA; ENEC


Antimicrobial Rocker Switches
---
Spécifications
| | |
| --- | --- |
| Attribut | Valeur |
| Contact Configuration | Double Pole Single Throw (DPST) |
| Switch Operation | On-Off |
| Panel Cut Out Width | 22.1mm |
| Panel Cut Out Height | 30mm |
| Contact Current Rating | 16 A |
| Illuminated | Yes |
| Mounting Type | Panel Mount |
| IP Rating | IP40 |
| Terminal Type | Quick Connect |
| Legend Text | On (symbol)' Off (symbol) |
| AC Voltage Rating | 125 V, 250V |
| Panel Cut Out Size | 30 x 22.1mm |
| Actuator Shape | Rectangular |
| Contact Resistance | 100mΩ |
| Contact Material | Silver Alloy |
| Case Material | Nylon |