Display Visions EA DOGM162W-A Alphanumeric LCD Display, White on Black, 2 Rows by 16 Characters, Transflective
N° de stock RS:

171-1873

Référence fabricant:

EA DOGM162W-A

Fabricant: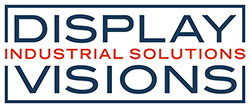 Voir la catégorie
---
En cours d'approvisionnement - expédition le 19/01/2023, livraison sous 4
jour(s)
Prix Each (In a Box of 36)
Unité
Prix par unité
la boite*
36 +
16,343 €
588,348 €
*prix conseillé
N° de stock RS:

171-1873

Référence fabricant:

EA DOGM162W-A

Fabricant:
Législations et de normes
---
Détails du produit
Electronic Assembly DOG Series 3.3V Alphanumeric LCD Modules
The EA DOG series of alphanumeric display modules, from Electronic Assembly, are designed for use in compact hand held devices and are able to run on a single 3.3V or 5V power supply. These extremely compact LCD display modules are not supplied with a backlight, these are available to order separately (e.g. stock no.
758-8664
) and can be clipped onto the display module allowing the creation a wealth of different effects (see datasheet for details).
High-contrast LCD supertwist displays
2x16 and 3x16 with 5.57 mm and 3.65 mm character height respectively
ST 7036 controller for 4-bit, 8-bit and SPI (4-wire) interface
Power supply +3.3V or +5V single supply
No mounting required, simply solder into PCB
Note
FSTN negative and STN negative display modules (displays with Black or Blue backgrounds) can only be used with a LED backlight fitted, such as stock no.
758-8651
.


Electronic Assembly Alphanumeric Displays
---
Spécifications
| | |
| --- | --- |
| Attribut | Valeur |
| Display Type | Alphanumeric |
| Character Matrix | 2 Rows by 16 Characters |
| Characters per Row | 16 |
| Character Rows | 2 |
| Character Height | 5.6mm |
| Character Width | 2.5mm |
| Viewing Area Height | 14.5mm |
| Viewing Area Width | 51mm |
| Viewing Area Dimensions | 51 x 15mm |
| Interface Type | 4-bit, 8-bit, SPI |
| External Depth | 2mm |
| Illumination Colour | White |
| Background Colour | Black |
| External Dimensions | 27.9 x 55 x 2mm |
| External Width | 55mm |
| External Height | 27.9mm |
| Controller Type | ST7036 |
| Display Mode | Transflective |
| Display Matrix Technology | FSTN |
| Minimum Operating Temperature | -20°C |
| Maximum Operating Temperature | +70°C |
| Driver Mounting | PCB Mount |
| Operating Temperature Range | -20 → +70°C |