Arcolectric (Bulgin) Ltd Illuminated Double Pole Single Throw (DPST), On-Off Rocker Switch Panel Mount
N° de stock RS:

129-432

Référence fabricant:

C1353ALGNC

Fabricant: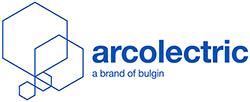 Voir l'ensemble des Rocker Switches
---
415 En stock, livraison sous 1
jour(s)
(stock
Europe)
4885 En stock, livraison sous 3 à 5 jours
(stock
Europe)
| | |
| --- | --- |
| Unité | Prix par unité |
| 1 - 24 | 8,95 € |
| 25 - 49 | 8,32 € |
| 50 - 99 | 7,80 € |
| 100 - 249 | 7,32 € |
| 250 + | 6,89 € |
N° de stock RS:

129-432

Référence fabricant:

C1353ALGNC

Fabricant:
Législations et de normes
---
Détails du produit
Splashproof Rocker Switches
A range of illuminated and non-illuminated double pole rocker switches designed for panel mounting. These high inrush switches are AC mains rated with a 150 A surge capability. With simple snap-in panel retention, these rocker switches are easy to install. Featuring an ergonomic Softline actuator and an IP40 splash resistant cover, ideal for environments where exposure to moisture is a possibility. The latching on-off switches are available with a black body and a choice of red or green illumination depending on application and design requirements. Suitable for maintenance and repair of equipment and machinery or new installations.
Features and Benefits
• I/O markings
• An option of red or green illumination
• Clear protective splash resistant front cover
• Ergonomic Softline actuator
• Silver alloy contacts
• Secure snap-in panel mounting
• Standard 30 x 22.1 mm cut out
• Connection via 6.3 mm x 0.8 mm spade terminals
• DPST switch configuration
Typical applications for splash resistant rocker switches
Rocker switches are one of the most frequently used electrical switches used in the market today. Due to the simple design and easy operation, rocker switches are found in almost every industry. Some of the most common are:
• Laboratory equipment
• Power supplies and peripherals
• Portable test equipment
• Audio and video equipment
• Domestic appliances
• Security equipment
FAQ
•
Are the rocker switches easy to connect?
Yes, as the rocker switches have male quick connect 0.250 in (6.35 mm) tab terminals at the rear connection is easy. Simply select the appropriate red, yellow or blue female receptacle crimp connectors according to wire size required.
• Part number
129-432
is a green illuminated rocker switch
• Part number
129-426
is a red illuminated rocker switch
• Part number
129-448
is a black non-illuminated rocker switch
Approvals
ENEC, UL recognised component, CSA certified
---
Spécifications
| | |
| --- | --- |
| Attribut | Valeur |
| Contact Configuration | Double Pole Single Throw (DPST) |
| Switch Operation | On-Off |
| Panel Cut Out Width | 22.1mm |
| Panel Cut Out Height | 30mm |
| Contact Current Rating | 16 A |
| Illuminated | Yes |
| Actuator Colour | Green |
| Mounting Type | Panel Mount |
| Terminal Type | Quick Connect |
| Panel Cut Out Size | 30 x 22.1mm |
| AC Voltage Rating | 125 V, 250V |
| Actuator Shape | Rectangular |